The bus rapid transit system "TOKYO BRT" was opened on October 1, 2020 to meet the traffic demand in the Tokyo coastal areas where the population continues to grow. Keisei Bus is in charge of the operation.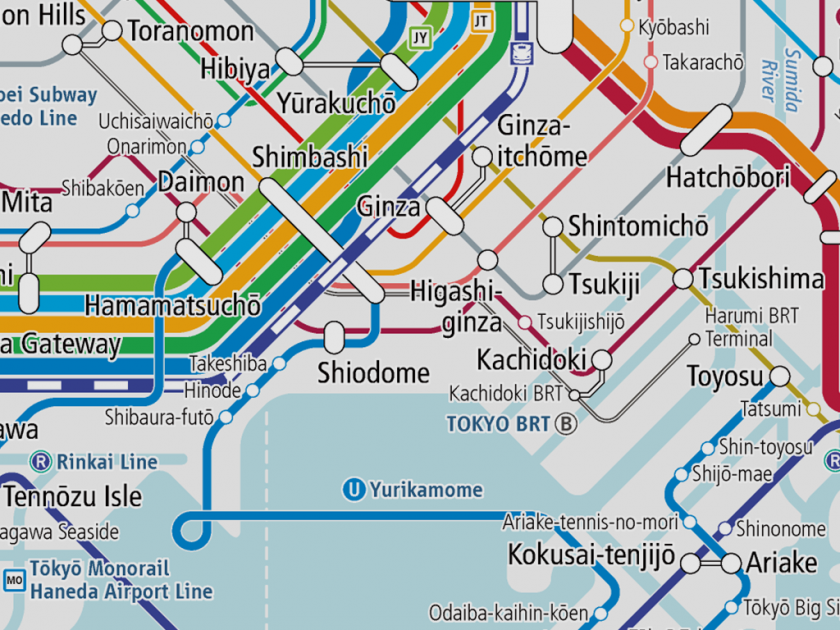 For the time being, it is positioned as a pre-operation (primary), and the one shuttle launched from Toranomon Hills (connecting to the station of the Tokyo Metro Hibiya Line) to Harumi BRT Terminal. The new stops are as follows.
Toranomon Hills (虎ノ門ヒルズ, B11)
Shimbashi (新橋, B01)
Kachidoki BRT (勝どきBRT, B02)
Harumi BRT Terminal (晴海BRTターミナル, B22)
A total of 9 vehicles Tokyo BRT exclusive featuring pastel rainbow colors have been procured. One of them is an articulated bus with a total length of about 18 meters with 2 bodies, but the articulated bus initially operates only one round trip in the early morning.
They are planning the pre-operation (secondary) after the Tokyo 2020 Games and the full-scale operation after 2022 or later, expanding the routes to the Olympic Village, Toyosu, Ariake, and Odaiba areas. In addition, by the time the full-scale operation starts, the number of vehicles and boarding / alighting methods will be improved and the required time will be shortened.