Nankai Electric Railway announced that on New Year's Eve, December 31, 2020 (Thursday), the last train time will be moved behind only on the Nankai Line and will not operate overnight.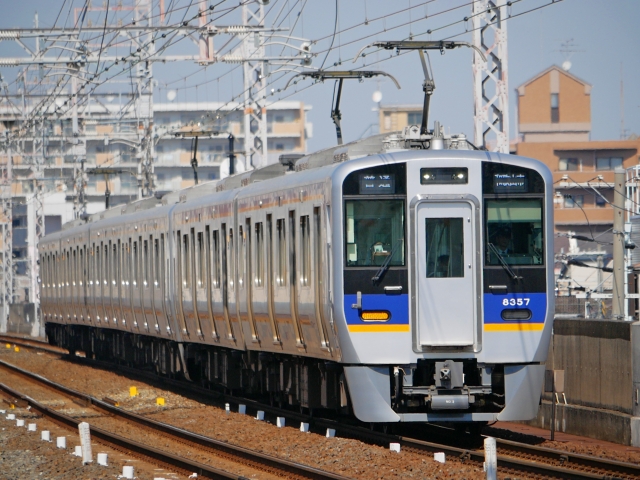 Between Namba Station and Hagurazaki Station on the Nankai Line, trains will not be operated all night in 2020, and the last train will be moved behind to 2:00 at Namba Station (for Hagurazaki) and 1:58 at Hagurazaki Station (for Namba). The trains run every 15 to 20 minutes between Namba Station and Suminoe Station, and every 20 to 50 minutes between Suminoe Station and Hagurazaki Station.
The Koya Line and Semboku Kosoku Line, which have been operated all night or deferred the last train every year, will not be held both measures in 2020 and will be only operated until the usual last train time.
Nankai and Semboku Kosoku will operate trains based on Saturdays and holidays timetable from December 30 (Wednesday) to January 3, 2021 (Sunday). From January 1st (Friday / holiday) to January 3rd (Sunday), the "Airport Express" and "Sub Express" trains on Nankai Line make an additional stop at Sumiyoshitaisha Station during the period from 10:00 to 16:20.
As a suitable ticket for going out for the new year, the "New Year 1 Day Ticket 2021" will be sold, which allows unlimited rides on all lines of Nankai Electric Railway and Semboku Kosoku Railway for one day. You can use it on your favorite day from January 1 (Friday / holiday) to January 11 (Monday / holiday), and the price is 1,500 yen for adults and 500 yen for children. There are also discount benefits that can be used at restaurants and so on around Namba Station. It will be on sale at each station on the Nankai / Semboku Kosoku from December 14 (Monday) to December 30 (Wednesday), 2020, but sales will end as soon as the limited number of 2000 pieces.