Tokyo Tama Intercity Monorail has set up a special site for a limited time that summarizes the points for those who want to see "Diamond Fuji", which means that Mt. Fuji and the sun overlap.
Diamond Fuji is a natural scene named because it looks like diamonds shine at the moment when the setting sun sets on the summit of Mt. Fuji. Along the elevated Tama Monorail, it is known as a spot where people can see Diamond Fuji beautifully because there are few tall buildings. However, it is said that people can enjoy it only for about two and a half months before and after the winter solstice, from November 14, 2020 (Saturday) to January 28, 2021 (Thursday).
"Diamond Fuji Special" by Tama Monorail (external site)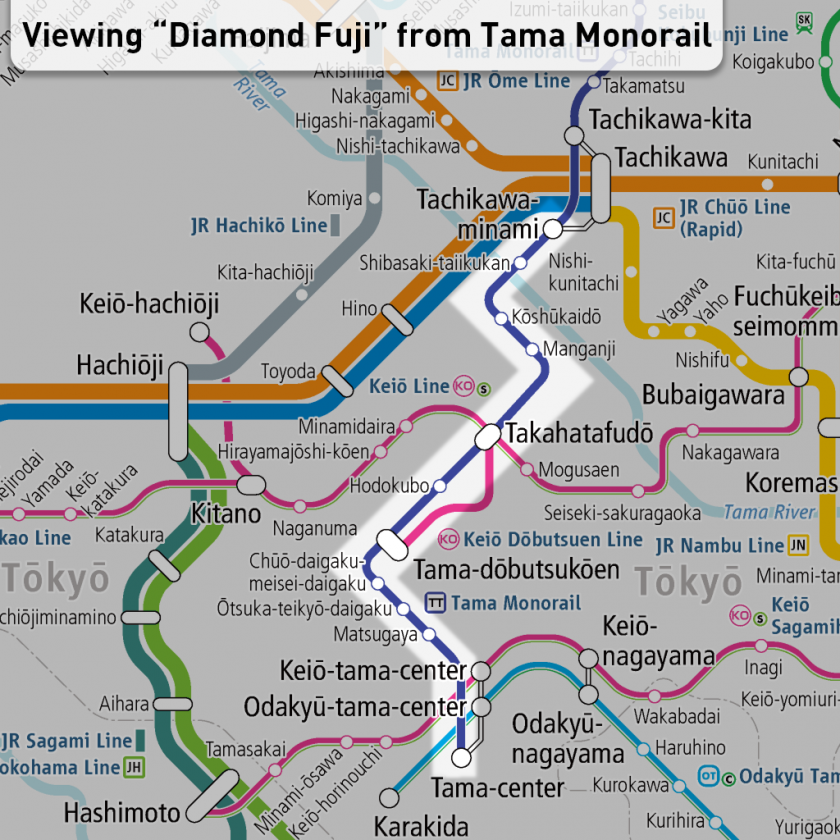 On the special site, the date and time ranges when Diamond Fuji appears are posted for each section between Tama Center Station and Tachikawa-Minami Station. You can also watch it from the platform of Manganji Station, Koshukaido Station and Shibasaki-Taiikukan Station. Why don't you go along the Tama Monorail to get a fine photo opportunity only at this time?