The north-south connection project for trams at Toyama station has been completed, and Toyama Chihō Railway commenced direct operation on March 21, 2020.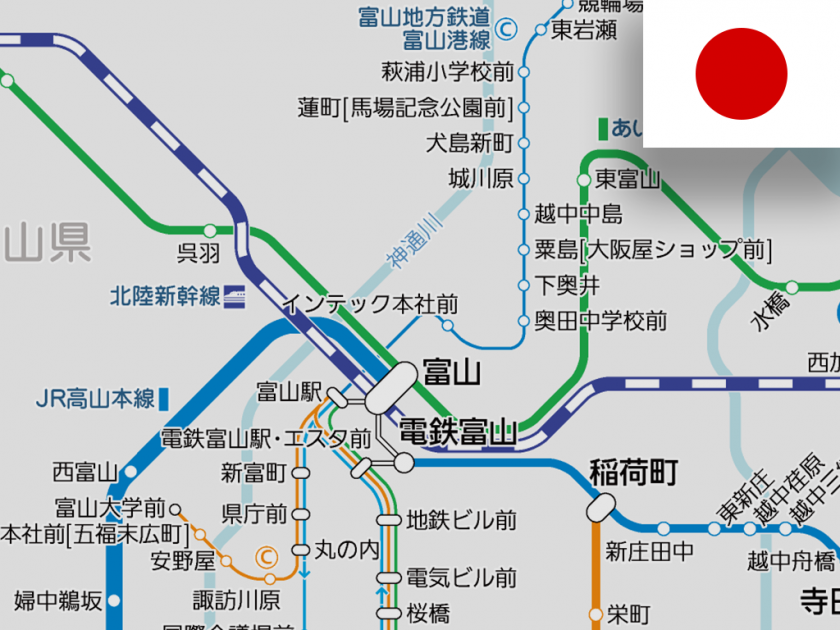 The two tram systems had previously been cut off at Toyama station. One of them is the In-city tram lines operated by Toyama Chihō Railway on the south side of the station, and the other is Toyamakō line, which was operated by the former Toyama Light Rail Company on the north side.
Toyama station was converted to an elevated station with the opening of Hokuriku Shinkansen. In first step, a new stop for in-city trams was set up under the elevated in 2015. The next, they layed a new track from there to the starting point of Toyamakō line, and the north-south route through the station was born.
At the same time as the North-South connection, the Toyamaeki-kita stop on the Toyamakō line was abolished. In addition, the names of the following stations and stops have been changed.
Hasumachi station → Hasumachi [Baba-kinen-kōen-mae] (蓮町[馬場記念公園前]) station
Ōhirota station → Hagiura-shōgakkō-mae (萩浦小学校前) station
Daigaku-mae stop → Toyama-daigaku-mae (富山大学前) stop