Keisei Electric Railway announced that they will review the timetable in the spring of 2021 and move the last train time ahead and the first train time behind on the Keisei Main Line.
According to Keisei, in light of the issue of securing nighttime work hours and the fact that the usage situation has changed significantly due to the spread of COVID-19, they want to reform the work style of workers by reviewing the schedule.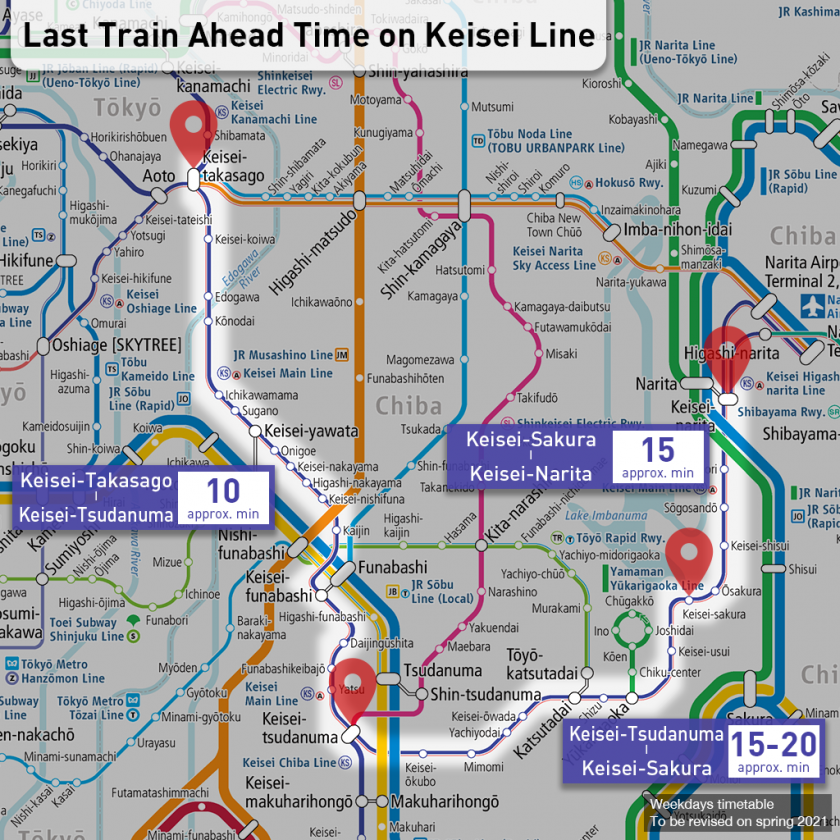 The target is the Keisei Main Line, the time of the last train will be advanced by about 10 to 20 minutes, and the time of the first train will be moved back by about 5 to 10 minutes. The last and first train times of some stations such as Narita Airport Station will remain unchanged. Details of the timetable will be announced again.