Tobu Railway announced that the last train time of the TOBU SKYTREE Line, Daishi Line and Tojo Line will be moved ahead by the timetable revision in the spring of 2021.
They explained that the effects of COVID-19 continued, the demand for transportation changed radically, and it was necessary to increase the night working hours for safe transportation and streamline operations.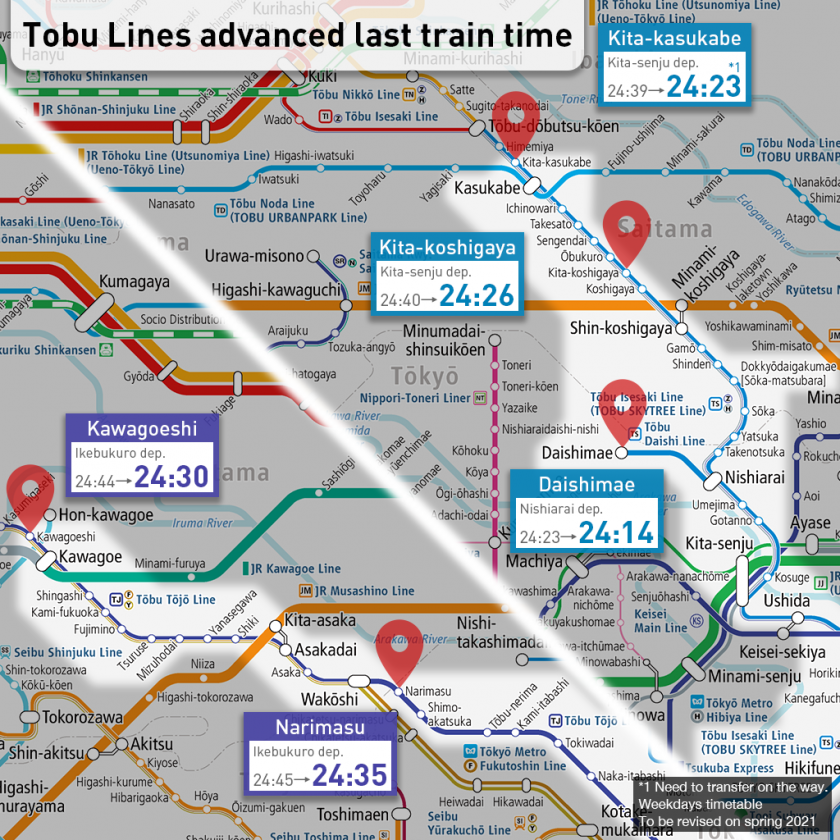 The last trains on the TOBU SKYTREE Line (Asakusa Station – Kita-kasukabe Station), Daishi Line and Tojo Line (Ikebukuro Station – Kawagoeshi Station) will be advanced by about 10 to 15 minutes. The limited express "Liberty Kegon 253" bound for Shin-tochigi (departing from Asakusa Station at 22:49) will be canceled, which is the last train from the downtown Tokyo to Shin-Tochigi on the Nikko Line. Considering demand trends, they are considering setting up a temporary train before the last train as a measure against congestion.
The TOBU URBAN PARK Line, which connects the suburbs of Tokyo in a ring, is not subject to the last train time ahead because "there is a lot of demand for transfers from the city center."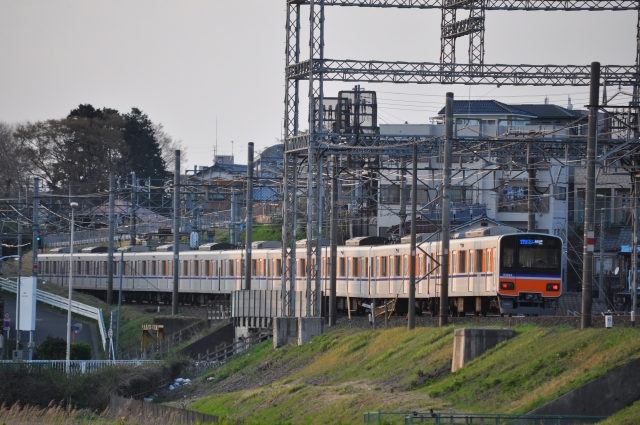 In addition, for the Tobu Tojo Line seat-reserved train "TJ Liner", the number of trains operated during the morning hours on weekdays will be increased by 2 (1 arrives at Ikebukuro on 7 o'clock and 1 on 8 o'clock) to a total of 4 trains. Tobu says "We meet the demand of commuters who want to avoid clowding." In other side, the Limited Express "Liberty Kegon 208" on the Tobu Skytree & Nikko Line bound for Asakusa (departing from Shin-tochigi Station at 6:02) will be changed the first served station to Kasukabe Station.