Tokyo Metro announced that they will move the last train time ahead by about 10 minutes on all routes in the timetable revision to be carried out in the spring of 2021.
They says that It has been a long-standing issue to secure time for maintenance and inspection work at night, and the number of night work such as installing platform doors is increasing, so safe and efficient work can be performed by advance the last train.
Considering the already announced last train ahead time of the routes by other operators, Metro decided to move up about 10 minutes taking into account the connection at the terminal station and within Metro Network, in addition the advanced last train time of routes by other operators running directly to each other.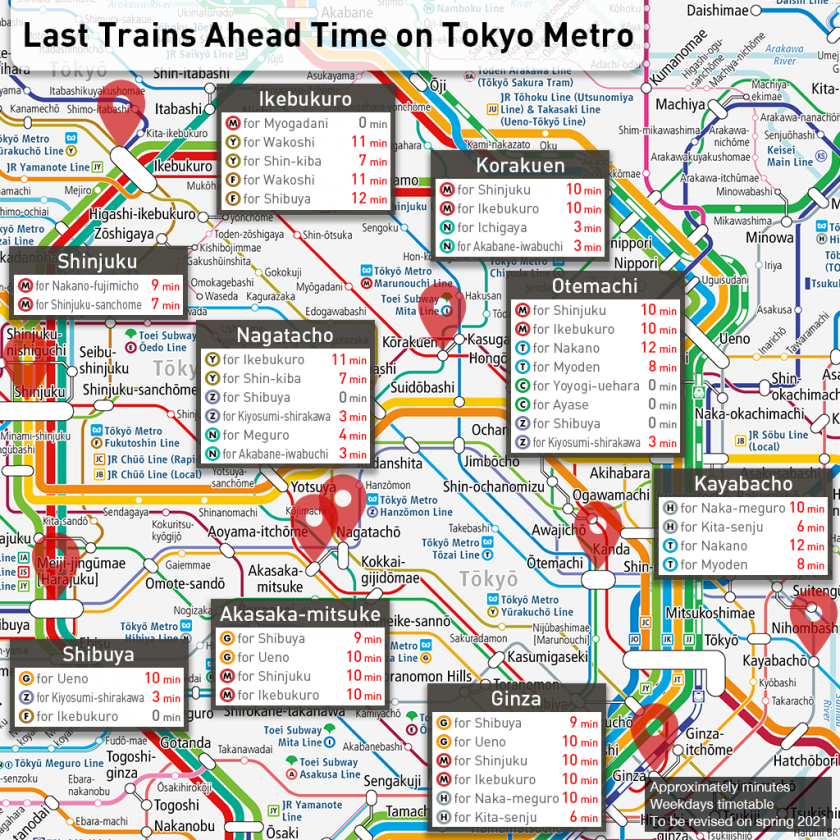 The last train time will be moved up both on weekdays and weekends on all Tokyo Metro lines except for some sections. In addition, they says that there is no plan to move down the first train time.