Odakyu Electric Railway sells a limited-time product with a free voucher for a round-trip Romance Car limited express ticket on the "Digital Hakone Freepass" using the smartphone app.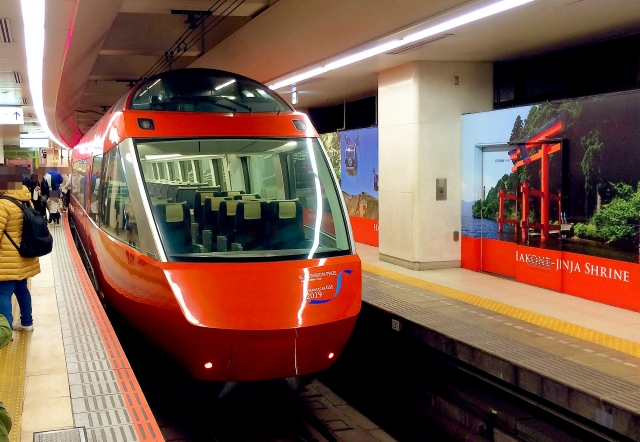 The "Digital Hakone Freepass" is a discounted ticket through smartphones that combines round-trip ticket of the Odakyu Line, unlimited rides on transportation in the Hakone area (Hakone Tozan Train, Bus, Cable Car / Hakone Ropeway / Hakone Sightseeing Cruise, etc.), discounts at each facility, etc. You can purchase it by downloading the application "EMot", and you can get on and off transportation, search for routes, and display preferential facilities on the map with just one smartphone.
They are carrying out a campaign to release the "Digital Hakone Freepass with Free Limited Express Ticket" for a limited time, which comes with a voucher for a round-trip Romance Car limited express ticket at the same price as the regular version of the "Digital Hakone Freepass".
The period of use (the day of starting the trip) is from December 9, 2020 (Wednesday) to February 28, 2020 (Sunday) (started sale from December 1, 2020 (Tuesday)), and the ticket type is "valid for 2 days" and "3 days" for adults only. The fare varies depending on the departure station, and is 4,990 to 5,700 yen for 2-day and 5,390 to 6,100 yen for 3-day (same amount as "Digital Hakone Freepass").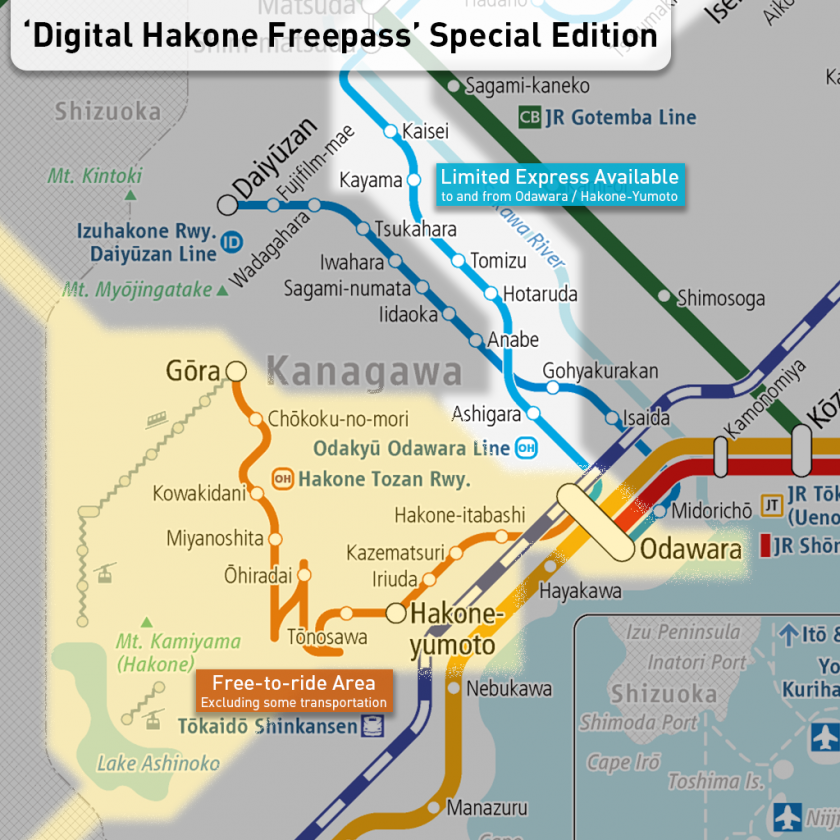 If you show the screen of "Free Voucher for Limited Express Ticket" to the limited express ticket counter at major stations on the day of departure with the pass, you can receive the limited express ticket for the round trip. You can select trains with vacant seats departing from and arriving at Odawara / Hakone-Yumoto during the validity period (except for saloon seats), but you cannot change the trains or seats for the limited express ticket including the return trip after redemption. In addition, there are some restrictions such as the Freepass cannot be refunded after redeeming the limited express ticket.
Odakyu has conducted a demonstration experiment of "MaaS (Mobility-as-a-Service)" that combines various means of transportation and provides it as one service by utilizing the app "EMot". They are going to shift their electronic tickets such as the "Digital Hakone Freepass" to the full-scale services from January 2021, and say that they will propose those new lifestyles and ways to enjoy sightseeing.