On October 1, 2022 (Sun), JR East, JR Hokkaido, and JR West renewed the on-board services provided in the 'Gran Class,' the highest seats on the Tohoku-Hokkaido and Hokuriku Shinkansen.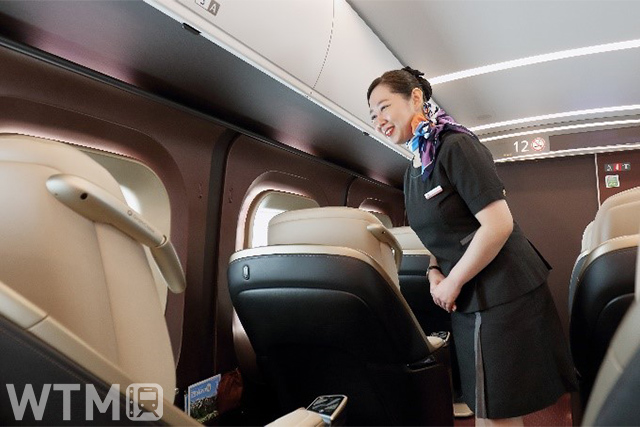 Why switched to the "refrigeration meals"?
GranClass, the first-class seats on the Shinkansen, began service on the E5 Series 'Hayabusa,' which started operation on the Tohoku Shinkansen in March 2011. Dedicated attendants are on board in the high-quality space created by the spacious and comfortable seats and the sophisticated interior, and they provide on-board services that meet the needs of each individual, including meals and drinks. Introduced sections and trains have been gradually expanded, and currently trains that connect GranClass are operated on the Tohoku, Hokkaido, Joetsu and Hokuriku Shinkansen lines.
[JR Pass] JR East-South Hokkaido Pass | Save time and money exploring eastern Japan and Hokkaido (Ad by KKday)
This time, the on-board service of 'GlanClass (with Beverage and Light Meal Service)' with attendants has been renewed for 'Hayabusa' on the Tohoku-Hokkaido Shinkansen and 'Kagayaki' 'Hakutaka' on the Hokuriku Shinkansen. In addition to reviewing the food style to be conscious of a wider range of users, efforts are also being made to achieve the Sustainable Development Goals (SDGs) such as "food loss reduction" and "plastic reduction."
Until now, GranClass has offered different "light meal" menus for each route and direction, centering on the ingredients and tastes of each region. Due to the renovation, they will change to provide a light meal "refreshment" that is common to all routes, and you can choose from two types of food, Western and Japanese, according to your preference.
The bite-sized western meals are supervised by Kan Morieda, chef of the food collaboration platform 'Social Kitchen TORANOMON,' and produced by the food select shops 'DEAN & DELUCA' for GranClass for the first time. The Japanese-style meals are supervised by Hiromitsu Nozaki, the executive chef of Waketokuyama (Minato City, Tokyo) and a leading figure in the Japanese cuisine world who continues to propose creative dishes that incorporate the sense of the times. In the future, refreshments will be changed for each season.
The supply method of refreshment will be changed from raw food to frozen food, and by reducing the number of waste, food loss reduction will be further promoted. In addition, they will gradually replace plastics where possible, switching from plastic cutlery packaging to paper, and replacing spoons and forks with bioplastics (See the figure below about the menu of refreshments and drinks).
The official website got a "relax" design
The beverage service is also common to all routes. The red and white wines were supervised by Toshiyuki Suzuki, the chef sommelier of the Tokyo Station Hotel, as wines that go well with refreshments, and are served in original GranClass bottles. Japanese tea and apple juice have also been renewed under his supervision. Beer and non-alcoholic sparkling wine will continue to be served, but some beverages have been discontinued. In addition, the "snacks" that can be enjoyed with beverages have been renewed to "Shio-choco" using sun-dried salt made in the Noto Peninsula.
[JR Pass] JR East-South Hokkaido Pass | Save time and money exploring eastern Japan and Hokkaido (Ad by KKday)
Tea Cakes, which were previously provided to all passengers, have been switched to a method of providing them when requested by an attendant as an effort to reduce food loss. "Shinshu apricot pound cake" is provided that was supervised by Mitsuhiro Iyama, who is a chef pastry chef at Hotel Metropolitan Edmont (Chiyoda City, Tokyo) on behalf of Hitoshi Iwasaki, who is the head chef of the hotel and was in charge of the supervision until now. In addition, the tea confectionery menu has been changed every season so far, but from now on it will be replaced every six months.
With the above renewal, the number of GranClass dedicated attendants has been changed from two to one. There is no changes to GranClass fees. The official website of GranClass, which was particular about high quality, has also been redesigned, and along with new slogan "SMART PREMIUM CABIN", the design has been changed to a soft impression that emphasizes individuality, comfort, and relaxation.
In some trains, the number of attendants has already been changed to 1 from March 26, 2021, and the number of seats sold was limited to 12 per train, but with this renewal, the limit has been lifted and is back on sale with all 18 seats. In addition, all trains on the Joetsu Shinkansen and some trains on the Tohoku, Hokkaido and Hokuriku Shinkansen are operated as 'GranClass (No Beverage or Light Meal Service)' without attendants, and any refreshments and drinks are not provided.