Nankai Electric Railway has resumed fully operation of the Limited Express "rapi:t" for the first time in about two years, which had been canceled due to the influence of COVID-19.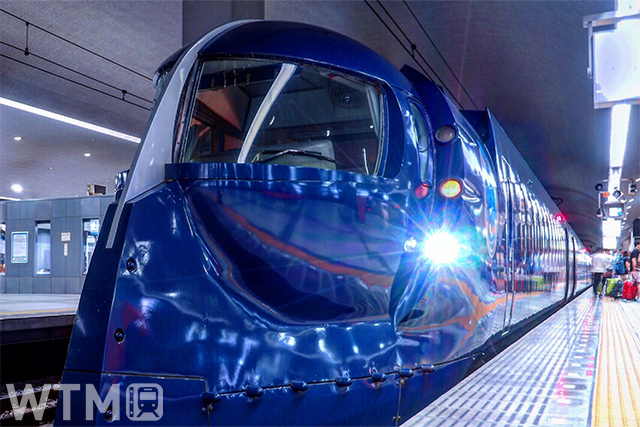 Considering the decrease in passengers due to the spread of COVID-19, the operation of the Limited Express "rapi:t" connecting Osaka Namba and Kansai Airport was partly canceled from April 24, 2020. Of these, the operation of trains that had been suspended on the timetable for weekend has resumed on October 30, 2021. This time, 14 trains per day (7 trains each direction) that are suspended on weekday timetable resumed operation from May 2, 2022 (Mon) (see the table below for the timetable).
According to Nankai, the number of passengers at Kansai International Airport is on the rise, and it is expected that the number of passengers will increase further in the wake of Golden Week (long holidays in Japan). Based on this situation, it is said that it has decided to restart in order to provide appropriate transportation capacity for mobile demand based at Kansai Airport.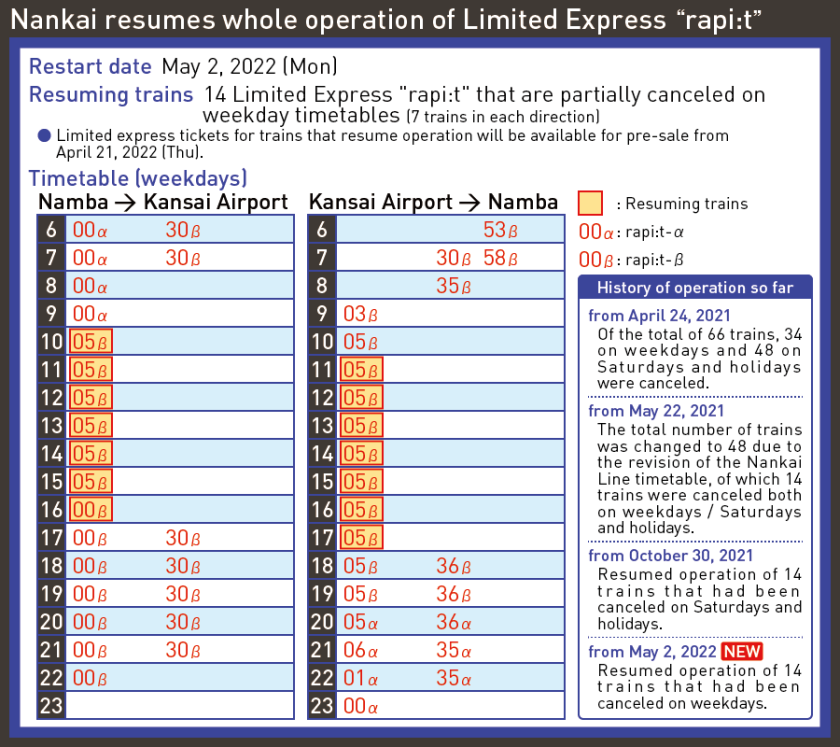 On May 2 (Mon), the first day of resumption of operation, a gift of novelty goods was planned by Nankai staff in the "rapi:t". In addition, depending on the infection status of COVID-19, they say that some trains may be canceld again.