From July 1, 2022 (Fri), JR West will resume operation of some limited express "HARUKA" trains, which has been canceled during the daytime due to the effects of COVID-19.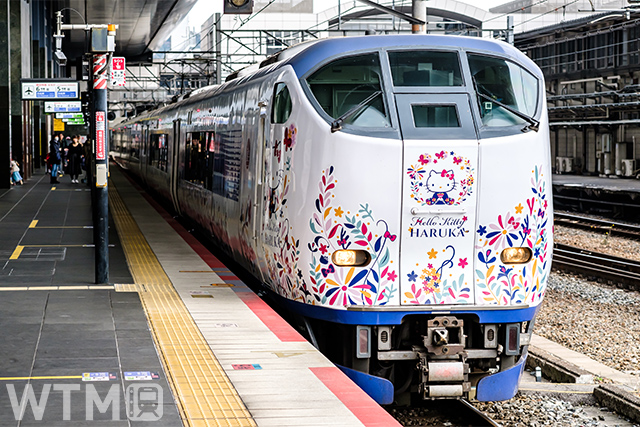 Now operation reduced due to COVID-19
14 "HARUKA" trains (7 for Kansai Airport / 7 for Kyoto) that depart and arrive at Kansai Airport Station between 10:00 and 17:00 will resume operation. The number of trains operated per day will increase from the current 24 to 38. Reserved seats for the reopening train will go on sale from June 24 (Fri). According to JR West, it was decided to resume because the acceptance of foreign tourists to Japan is to be resumed on June 10 (Fri), and the number of passengers at Kansai International Airport is expected to increase.
The "HARUKA" train reduction has been implemented since April 24, 2020, and initially about half of the day's trains were thinned out. Furthermore, due to the significant decrease in passengers by the spread of infection, all trains during the daytime hours have been suspended from September 1, 2020. The operation of "HARUKA" in the daytime has been resumed for the first time in 1 year and 10 months, but for the time being, the operation interval is one per hour, which is only half of the original timetable (see the below for the timetable).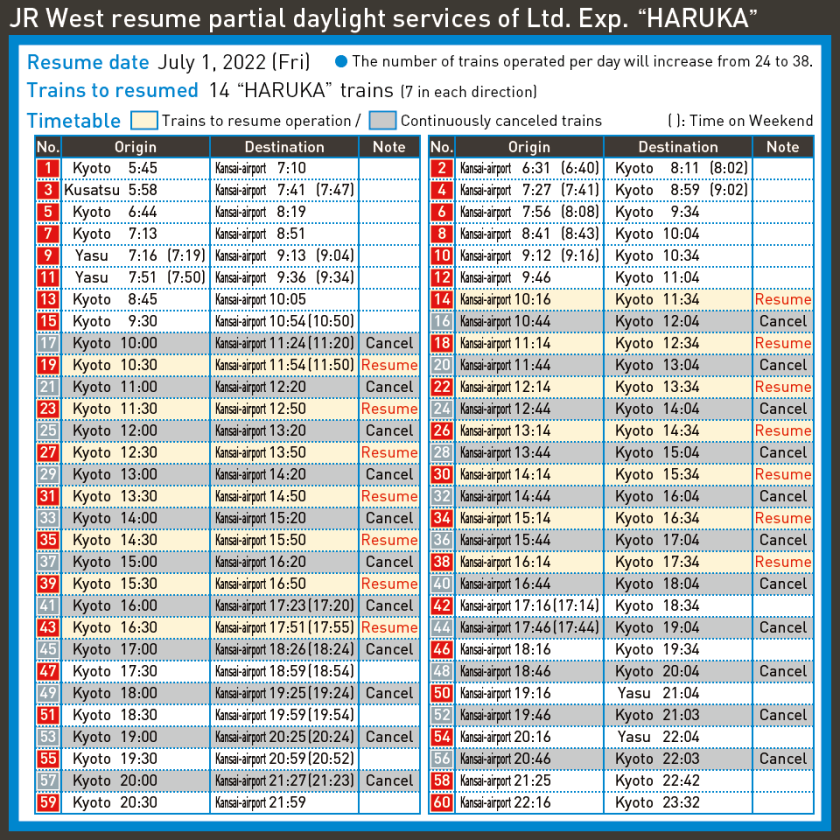 The Government of Japan will review the border measures and allow foreigners who will stay for a short period of time for sightseeing to enter the country from June 10 (Fri). However, it is a condition that travel agencys becomes the person in charge of acceptance and invite them as a package tour with a tour conductor accompanying the entire trip.