JR Shikoku and Tokyu Corporation will operate the cruise train "THE ROYAL EXPRESS", which is usually operating in the Izu area, specially for the first time in the Shikoku and Setouchi area, and sell it as a 3-night, 4-day travel plan that combines sightseeing, meals, and accommodation.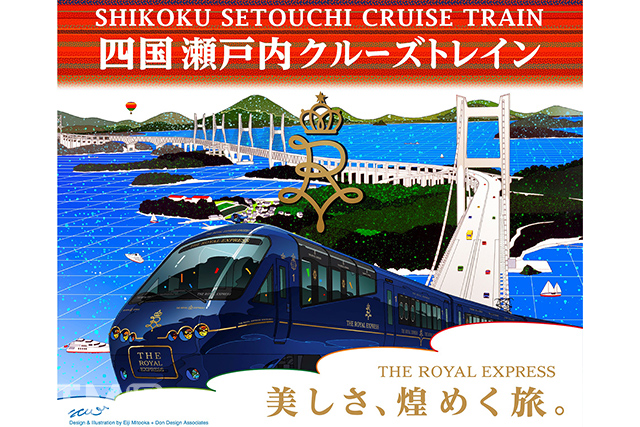 The second local exproring project following "Hokkaido"
The Izukyu 2100 series EMU, commonly known as "THE ROYAL EXPRESS," is a tourist train that began operating in July 2017, featuring a luxurious interior designed by Eiji Mitooka. It usually runs between Yokohama Station and Izukyu Shimoda Station, and is sold as a cruise plan that allows people to change to a dedicated bus and tour a wide area. In addition, the connected multi-purpose car can be used for various purposes such as concerts, weddings and exhibitions.
Tokyu, the operator of this train has collaborated with JR Hokkaido and others to launch a project to use it to promote tourism in Hokkaido, which has been depressed due to the effects of the Hokkaido Eastern Iburi Earthquake. It was tailored as "THE ROYAL EXPRESS -HOKKAIDO CRUISE TRAIN-" where people can experience tourism resources mainly in the eastern Hokkaido area, and the first operation from August to September 2020 was well received. Since then, it has been held every summer, and in this year 2023, it will run a total of nine times from July to September.
This time, the aim is to promote tourism and revitalize the region in the Shikoku and Setouchi areas, and like the Hokkaido initiative, this is the second regional expedition project that is being promoted in cooperation with multiple railway operators. The name of the trip is "THE ROYAL EXPRESS -SHUKOKU/SETOUCHI CRUISE TRAIN-", and from January 26 (Fri) to March 1 (Fri), 2024, 3-night, 4-day courses will be held departing every Friday.
Tokyu will be responsible for planning and selling travel plans, regional collaboration and on-board services. They would like to spread the charm of this area's tourism resources to the whole Japan by promoting cruise trains as attractive travel products. JR West operates from Okayama Station to Kojima Station, and JR Shikoku operates from Kojima Station to and on Shikoku Island. The electric locomotive towing the train will be jointly provided by JR Freight and JR West. JR Freight will also undertake train set transportation from Izu.
(See the chart below for details such as the itinerary and operation route of "THE ROYAL EXPRESS -SHIKOKU/SETOUCHI CRUISE TRAIN-".)
Enjoy a cruise ship chartering with the same "Mitooka design"
The expeding departs from Okayama Station, and the cruise train arrives at Takamatsu Station after crossing the Seto Long-Bridge that connects the islands of the Seto Inland Sea. After that, you will return to Takamatsu Station via Kotohira, Tadotsu, Matsuyama and Imabari Stations, and also extend your travel to Shimanami Kaido by private bus. On board the train, you can enjoy lanches prepared by chefs from four local restaurants, using the abundant local ingredients. Unique lodgings where you can spend a special time will be prepared at your destination.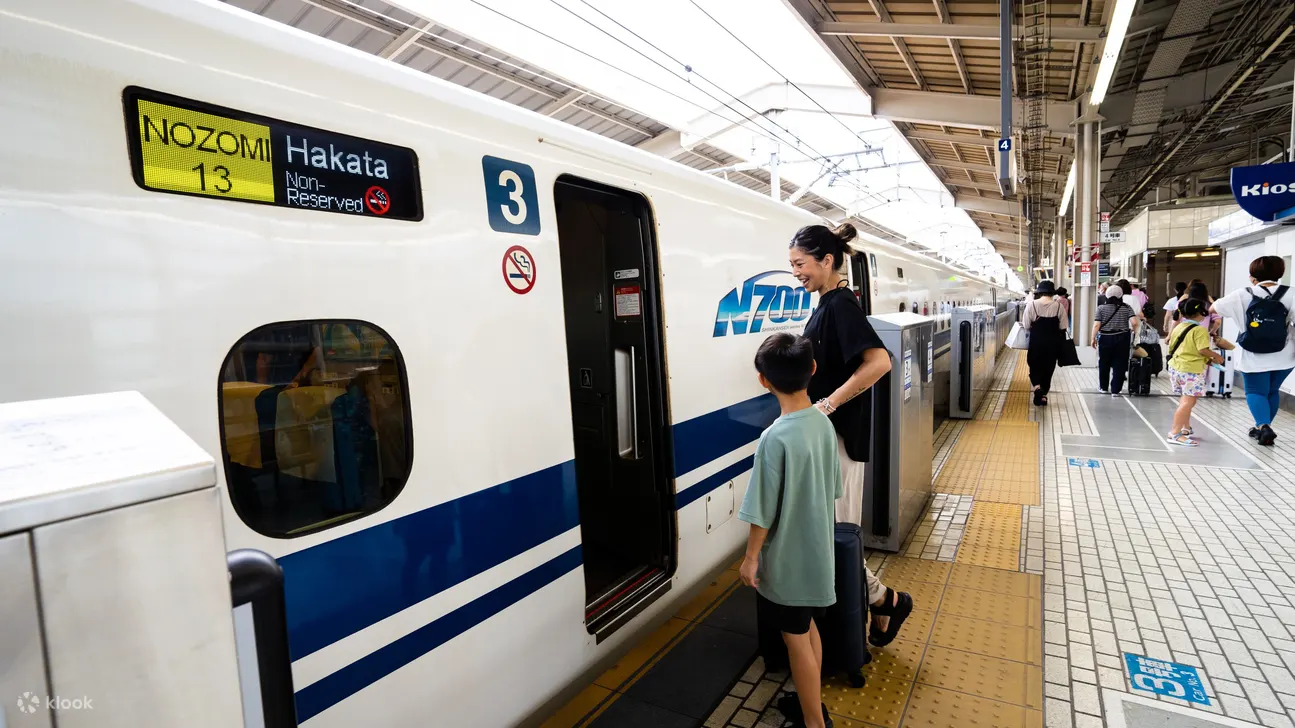 [Japan] JR Pass for Whole Japan (7, 14, or 21 Days) | The Japan Rail Pass ("JR Pass") allows you to enjoy unlimited travel across JR lines, including local buses, Miyajima Ferry, and more! (Ad by Klook)
On the final day, the chartered cruise "Olympia Dream Seto" operated by Kokusai Ryobi Ferry (headquartered: Okayama City) will add color to the finale of your journey. For about 2 hours from Takamatsu Port to Shin-Okayama Port, you can immerse yourself in the memories of your trip while feeling the wind of the Seto Inland Sea and the scenery of the beauty of many islands. Like the train, this cruise ship was designed by Mr. Mitooka, and is characterized by a design with a sense of openness unique to the sea and a high-quality interior reminiscent of an ocean-going ship's lounge.
Travel plans for Shikoku / Setouchi will be available for general sale on the official website of THE ROYAL EXPRESS from July 27, 2023 (Thu). The travel fee for two people using one room starts from 960,000 JPY per person, and four plans are offered with different accommodations and room grades. There is a maximum capacity of 15 pairs and 30 people each time, and if there are many applicants, it will be sold by lottery.