In order to resume international traffic of people, the Japanese government has relaxed border measures related to COVID-19 and started operation from October 11 (Tue), 2022.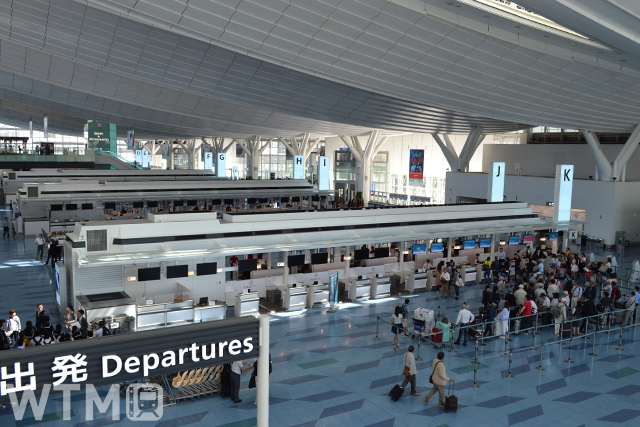 3-time Vaccination still required
Until recently, countries/regions have been divided into three categories, "blue," "yellow," and "red," based on infection status. With the exception of some cases, immigrants from "yellow" and "red" were subject to a test upon arrival and a waiting period at home or accommodation. In light of the fact that G7 countries have been abolishing border measures, the new border measures will simplify the quarantine system to the bare minimum and respond to the resurgence of overseas travel and business traffic.
[Tokyo] Narita Airport (NRT) & Haneda Airport (HND) One-Way Private Transfer to Tokyo | Head to your hotel in Tokyo directly (Ad by KKday)
From October 11 (Tue), all returnees and immigrants will not be subject to on-arrival test in principle. The authorities will not ask you to wait at your home or facility after entering Japan, follow up during the waiting period, or refrain from using public transportation. However, if censors instruct to do a test, such as when people have symptoms that are suspected of being infected with COVID-19, they must follow it.
As for the documents required at the time of entry, as before, people are required to submit a valid certificate that they have been vaccinated three or more times with the vaccines specified by the World Health Organization (WHO), or a negative test certificate that they received within 72 hours before departure. Either of these can be submitted, and those who have a vaccination certificate do not need to take another test before departuring. In addition, the "Fast Track" system is in operation that allows them to check their certificate and answer the questionnaire from their smartphone before entering the country (Refer to the figure below for details such as an outline of the new border measures).
To revive Japan tourism
New entry of foreigners, which was largely restricted only in the case of "special circumstances" until recently, has been relaxed. In the past, it was necessary for the accepting companies or travel agencies to be the person in charge of acceptance, and to apply online for each foreigners' information to the "Immigrant Health Confirmation System" (ERFS). From October 11 (Tue), this application will no longer be required, and the daily limit of 50,000 people entering the country has also been lifted. In addition, foreign tourists were obliged to participate in package tours planned by travel agencies, but this restriction has also been cleared. With the lifting of the ban on individual travel, which allows the traveler to decide their own itinerary, it is expected that inbound tourism will once again rise to prominence.
[Japan] Tokyo Subway 24/48/72-hr Ticket | Enjoy one of the most affordable ways to travel around the Tokyo metropolitan area (Ad by KKday)
On the other hand, the visa exemption for those entering from the target countries/regions was temporarily suspended due to border control measures, but was resumed from October 11 (Tue). Short-term visitors from the United States, South Korea, Taiwan, and major European countries can enter Japan without visas, just as they did before the corona crisis. In addition, due to the spread of COVID-19, the number of airports and seaports that accept international flights has been greatly reduced, but preparations will be made to gradually resume acceptance of international flights according to future flight schedules.
Chief Cabinet Secretary Hirokazu Matsuno said at a press conference on September 26 (Mon), that the relaxation of border measures was in response to the transition to a new stage in preparation for the with-corona. On top of that, he added, "In the future, if there is a situation that the WHO will newly designate a mutant strain of concern, we will naturally deal with it flexibly."