The "JAPAN RAIL PASS", which is offered to tourists by the six JR Group companies (JR Hokkaido, JR East, JR Central, JR West, JR Shikoku and JR Kyushu) and allows you to travel around Japan by train, will be expanded in terms of product content and raised in price.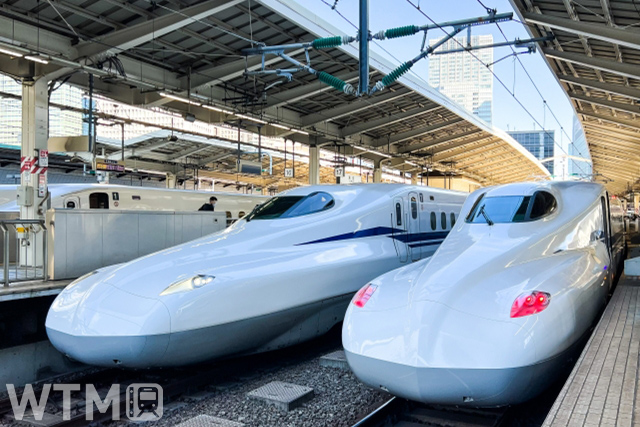 To be allowed "NOZOMI" riding under some conditions
In principle, the pass can be purchased by foreign travelers who enter Japan from overseas on a "short-term stay" status. There are two types of passes, one for "Ordinary" only for ordinary cars and the other "Green", which can also be used for green cars, and "For 7, 14, 21 days" with different validity periods are set for each. It can be used on all JR lines and JR buses nationwide, and can be used as many times as you like within the valid period, including Shinkansen and limited express trains.
However, for the "NOZOMI" and "MIZUHO" trains on the Tokaido, San-yo, and Kyushu Shinkansen, which have higher fees than other trains, it is currently not possible to ride with the pass, including non-reserved seats. The "NOZOMI" started operation on the Tokaido Shinkansen in March 1992, but the riding with the pass has been restricted from the beginning. If you really want to use it, you will need to pay the fare for the section in addition to the express fee.
The "JAPAN RAIL PASS" is scheduled to be reviewed around October 2023, and it will finally allow to use "NOZOMI" and "MIZUHO". However, rather than unconditionally lifting the ban, one step is required to purchase an additional "special ticket" before riding. The price of this ticket is currently under consideration and will be announced as soon as it is decided.
In addition, they are planning to provide a new service that allows inbound travelers with the pass to receive benefits such as discounts at tourist facilities in Japan (See the chart below for details such as eligibility for use, scope of validity, price comparison between current and future of "JAPAN RAIL PASS").
Significant price increases for both "Ordinary" and "Green"
Although the "JAPAN RAIL PASS" will expand the product content in this way, the prices will be reviewed at the same time. Taking the "Ordinary Cars" as an example, the one valid for 7 days is currently sold at 29,650 yen at overseas dealers and agencies designated by JR, and 33,610 yen at the special sales site "JAPAN RAIL PASS Reservation". After the revision, this price difference will disappear and will be unified at 50,000 yen regardless of the release form. In addition, the price will be unified at 80,000 yen for 14 days and 100,000 yen for 21 days.
[SKYTREE ENJOY PACK] TOKYO SKYTREE Tembo Deck/Galleria + Tokyo Subway 24-hour Ticket | This combined ticket price is cheaper than if you bought the tickets on site. (Ad by KKday)
Also uniform prices will be adopted for "Green Cars" that does not depend on the sales method. The average price for all ticket types for "Ordinary" and "Green" is about 88% higher than the current sales price at overseas counters, which is a significant price revision.
In addition to expanding the number of eligible trains this time, the JR Group has mentioned that it has taken various measures to improve its services. Thay are asking for understanding of the price increase by giving specific examples such as the expansion of the service area due to the extension of the Shinkansen, the introduction of online sales and seat reservations, and the correspondence with automatic ticket gates.
In addition, since March 2017, test sales have been carried out at the counters of major stations in Japan, where you can directly purchase the "JAPAN RAIL PASS" without an exchange ticket. This handling will be discontinued, and it will be integrated into a method of exchanging for the pass at domestic counters after purchasing on the web site.
[Tokyo Disney Resort] Seize the opportunity to experience legendary rides such as Pirates of the Caribbean & Splash Mountain (Ad by KKday)